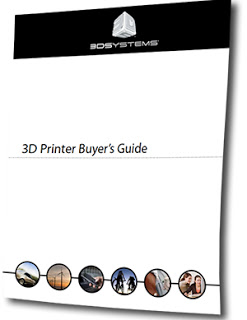 With the increasing numbers of 3D printers on the market, understanding the whole breadth of technologies that can meet your needs is becoming more critical – and yet more difficult.
There are now 3D printer technologies that can apply to pretty much every engineering specification and need. Do you want concept, verification or pre-production models, or are you looking for direct digital manufacturing? Then, what accuracy, cost, detail resolution and materials do you need? The questions may seem endless - but here at 3D Systems we have the answers.
To help you understand the options available for what can be a dizzying array of possibilities, we have released a 3D Printer Buyers' Guide: a free white paper designed to help you identify the performance attributes you need, and be able to ask the right questions as you assess 3D printers for your manufacturing operation.