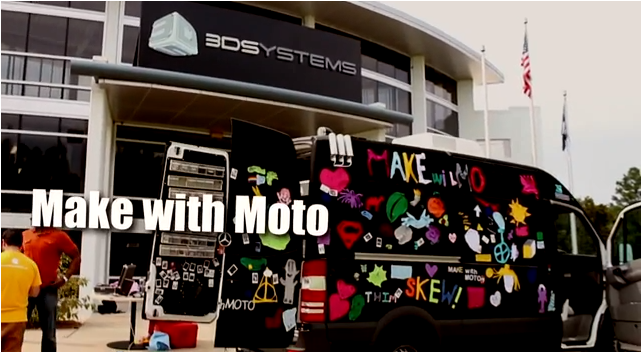 Sometimes it's good to take a break to see how others are pushing innovation and even to take part in it. That's exactly what we got when the Make with Moto van stopped by 3D Systems in Rock Hill, SC, recently to show off what all those 3D Systems printers have been creating during the van's summer tour and to give 3D Systems employees a chance to do some making of their own.
Motorola has been driving across the country and encouraging makers and inventors to create the next generation of mobile devices. 3D Systems has been riding along, providing the additive manufacturing tools to turn those designs and ideas into reality.
Take a look at this video to learn more about Motorola's summer tour mission and see how 3D Systems employees took part in the innovation.