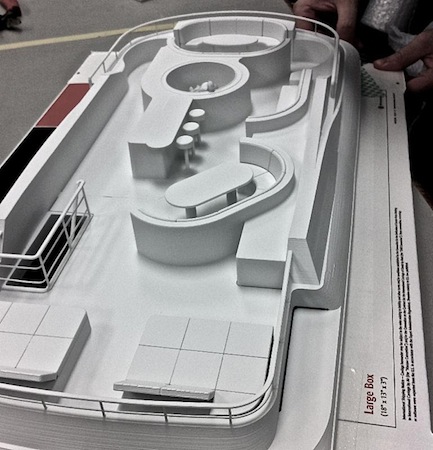 If you've seen the latest Oscar-nominated film in Martin Scorsese's career, "The Wolf of Wall Street," you know its protagonist stockbroker's yacht plays an important role. In order to prepare for shooting the yacht scenes and for some required digital animation, the producers needed a quick physical model, so they turned to Connecticut-based RP firm InterPRO. (Left: Finished SLA yacht scale model, image from InterPRO)
InterPRO received 3D animation models of the yacht, and while they were incredibly detailed, they were virtually unusable for 3D printing. After a process of making the files usable for 3D printing, InterPRO made quick work of printing the scale model in two pieces on 3D Systems SLA machine.
Click here to read more about InterPRO's Hollywood project.