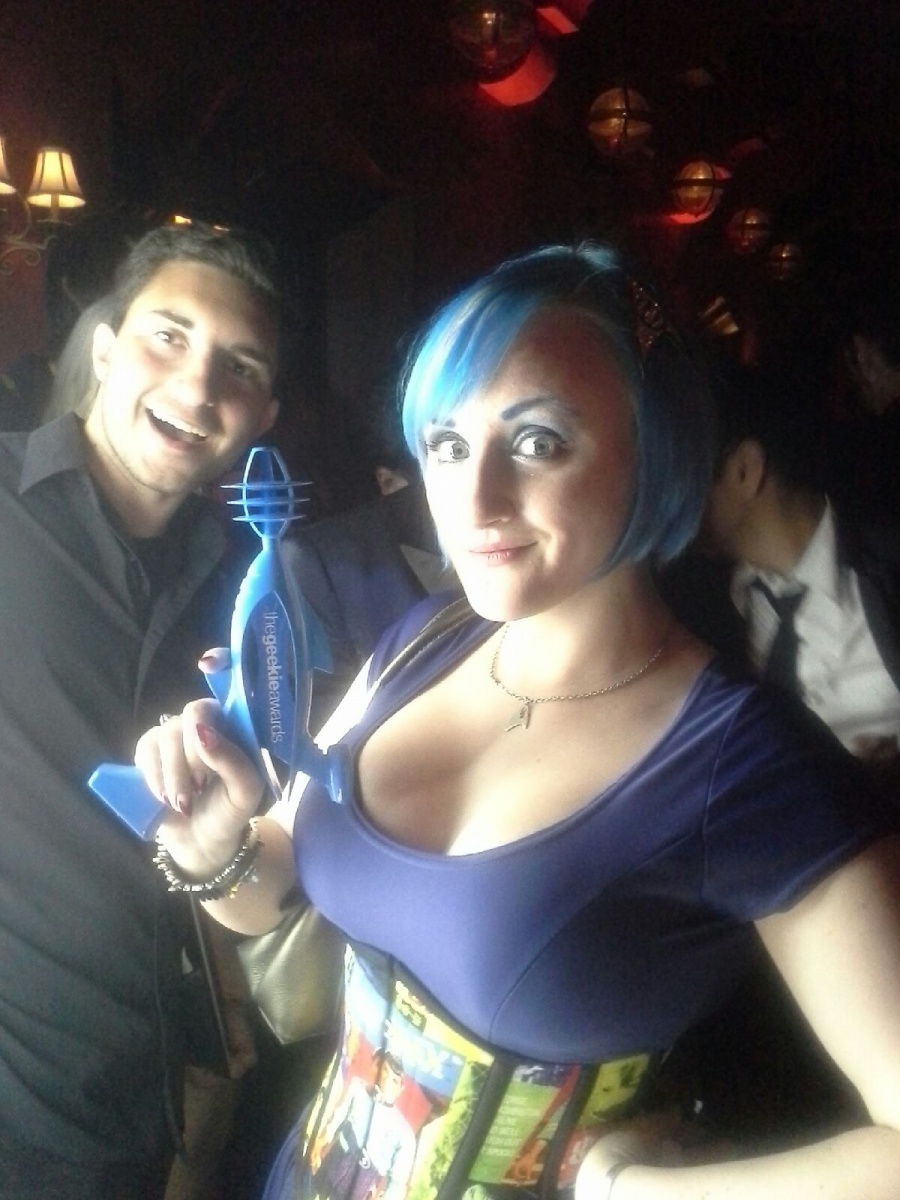 HOLLYWOOD, CA -- This past weekend, 3D Systems joined in at the Geekie Awards®, the second annual award show by geeks for geeks™. The Geekie Awards recognizes a slew of talents, from programming and gaming, to podcasts, cosplay and tabletop games. The show was launched in 2013 as a platform to give geek culture its moment in the sun and highlight the creativity, innovation and passion that are poured into the genres that comprise the geek world.
Having witnessed geek creativity firsthand and worked with many of the people for whom 3D modeling, 3D printing, and 3D scanning inspire and fuel their passions, 3D Systems proudly supported the show. In addition to sponsorship, we were excited to 3D print the aqua blue Geekie stun-gun trophy through our Quickparts service and bring busily whirring Cube 3D printers and 3D scanners to demo at the event.
The widespread interest in entertainment, gaming, comics, art and fashion at the Geekie Awards amplified the potential of these technologies. In addition to being fascinated by the steadily building printers and instant physical photography, show-goers excitedly turned over the personal applications that could make 3D printing work for them.
What about you? How could 3D printing enhance your interests? Click here to pull inspiration from the masters at the Geekie Awards. It's never been a better time to be a geek!