"This design is about creating something beautiful and interesting and it's about experimenting, moving forward and learning." – Rem D. Koolhaas, Creative Director at United Nude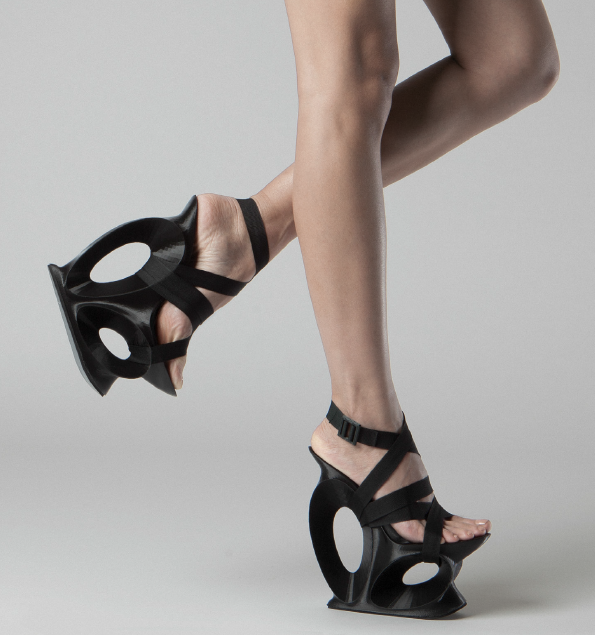 Desktop 3D printing is stepping it up both literally and figuratively with the latest 3D printed shoes by United Nude. Inspired by sea corals and designed specifically for 3D printing on the CubePro , the "Coral" shoe features elegant sculptural arches in the wedge heel and base and allows for supreme stylization. In addition to being printable in any one of the 25 CubePro filament colors, the shoes can be further customized through an endless choice in the ribbon used to fasten the shoe to the wearer's foot.
Designer Rem D. Koolhaas shares that United Nude is and has been at the forefront of 3D printing technology and is excited and eager to continue expanding the boundaries of what's possible. "The technology offers a lot of freedom in shape, while the process from concept to the final product is much quicker than with conventional shoes," he says.
Koolhaas designed the CubePro printable Coral shoe for the Vogue Fashion Experience at Level Shoe District. Level Shoe District is the largest shoe department in the world's largest shopping center, 'The Dubai Mall.'
Where do you get your 3D printing inspiration?