FOC collaborates with rooms-Interior and its German distributor Now is Here, to create a special exhibition. It celebrates the 20 year unity of Germany and the anniversary of the fall of the Berlin wall. The dates for the exhibition at rooms-Interior in Berlin are from 17 November - 2 January. For this special occasion Janne Kyttanen designed in co-operation with Stefan Schad a limited edition of custom lights in remembrance of the fall of the Berlin wall. These lights will be sold exclusively by rooms-Interior in Berlin.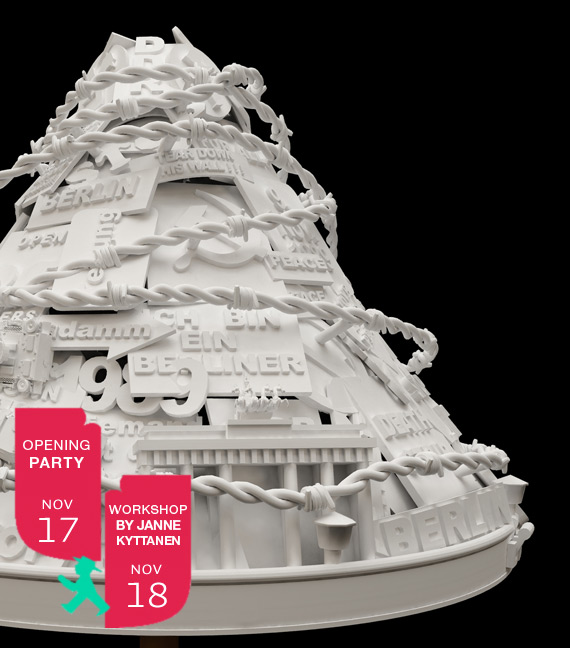 A 3D printer will be installed at this event to produce FOC designs at rooms-Interior in Berlin. FOC is a true pioneer in designing with 3D printing technologies therefore this is very exciting, as it is the very first event for FOC showing the 3D print process by installing 3D printers on a retail location. Having production happening on the spot and people being able to interact and customize the products on the fly is truly innovative. We are true believers of people having 3D printers at their homes in the future and this marks the first step for FOC in this direction.
During the event Janne Kyttanen will also design products on the fly (Like Bob Ross, but now in 3D), give a workshop (November 18th 19:00-21:00) and a presentation of the work from FOC on Wednesday,  18 November. You can register for this event and get more detailed information here.