Working with Zelian and PlasticsEurope Freedom Of Creation created a laser sintered scale model that explains the features of the development project. We wanted to bring the model to life by adding in people, furniture, cars and even light fittings. Going into this detail created a sense of fun and interest. The model is used by PlasticsEurope to promote sustainable housing development projects.  The Scale for this 3d printed model is 1:90.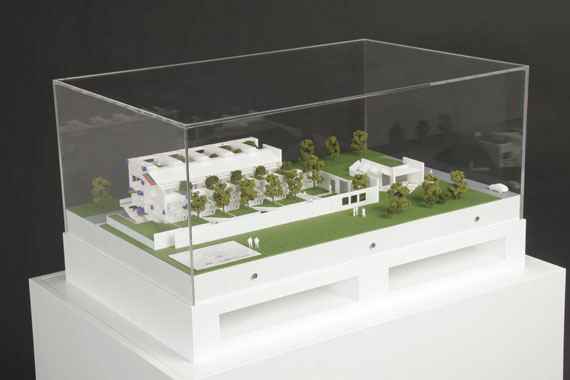 About Zelian
Zelian specialises in strategic messaging; corporate communications, B2B and B2C relations, environmental and scientific issues, web and viral communications. Zelian is also expert at networking for companies, organisations, institutions and trade associations at both national and international levels. With integrated services ranging from media relations to issue management, Zelian operates at the international level through a network of communications consultancies sharing the same philosophy, approach and professionalism.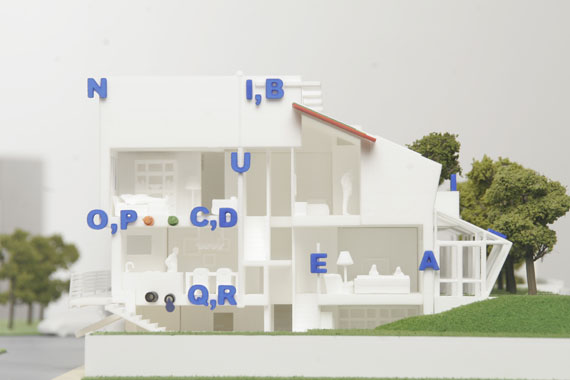 About PlasticEurope
PlasticsEurope is one of the leading European trade associations with offices in Brussels, Frankfurt, London, Madrid, Milan and Paris. We are networking with European and national plastics associations and have more than 100 member companies, producing over 90% of all polymers across the 27 EU member states plus Norway, Switzerland, Croatia and Turkey.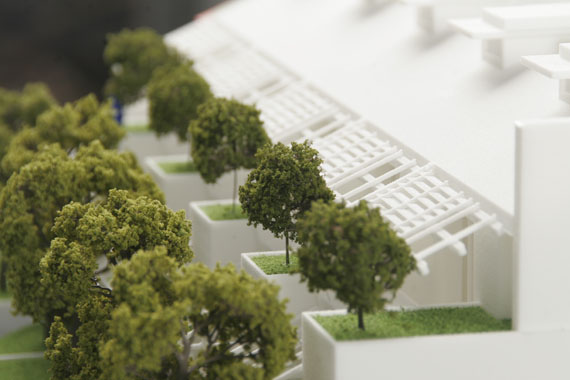 Fine detail is achievable with Laser Sintering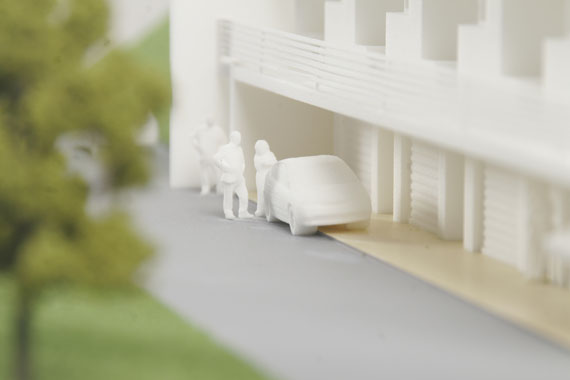 Laser sintered people and Toyota Prius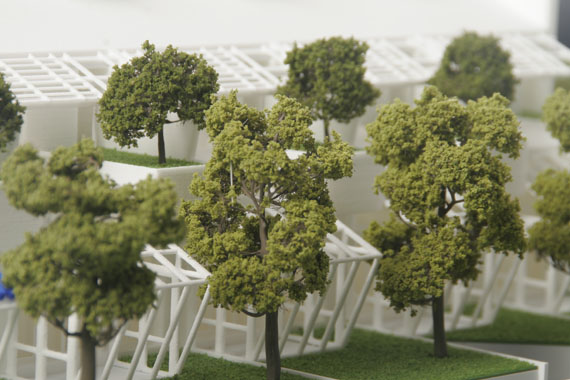 "Working with Freedom of Creation to produce the model of the 2 litre house project was a real pleasure.  They showed an extremely high degree of professionalism throughout, keeping us fully informed at every stage and making sure that we got exactly what we were looking for.  They have a keen eye for detail and a real focus on keeping the customer 100% satisfied. The finished result is really impressive. The detail you are able to achieve with the laser-sintering technique really surprised us and you retain much more control of the process because you can see exactly what it is going to look like.  The technique also communicates innovation much better than a traditionally produced model would have.  We are absolutely delighted with the result" - Chris Welton, Head of Communications for PlasticsEurope