We've kicked off 2011 with a prestigious collaboration, star designer Karim Rashid has conceived the amazing "Cross light" exclusively for our design Collection. This is what Karim Rashid - one of the most prolific designers of his generation - says about his creation:
"I thought to make a hyper-collage of my icons as a lit object, in changing scale and mass to create diverse shadows and light filtration, to really make one overriding blobular 3-d cross form, which is my symbol for Globalove," says Karim Rashid about his astonishing "Cross" table, floor and suspension lamp designed for FOC. The 3D Cross is composed of an infinite number of small icons alluding to Karim's most famous and iconic forms.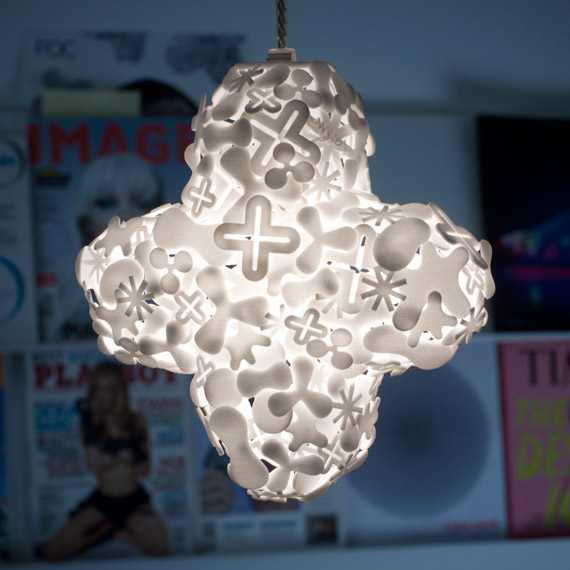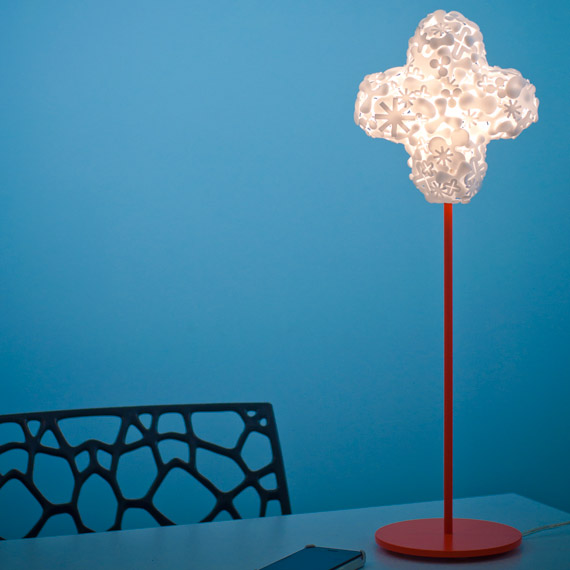 CROSS light: A suggestive cross-shaped light- available in suspended, table and standing versions - made up of the combination of Karim Rashid's most memorable icons. The cross form is Karim Rashid's symbol for Globalove.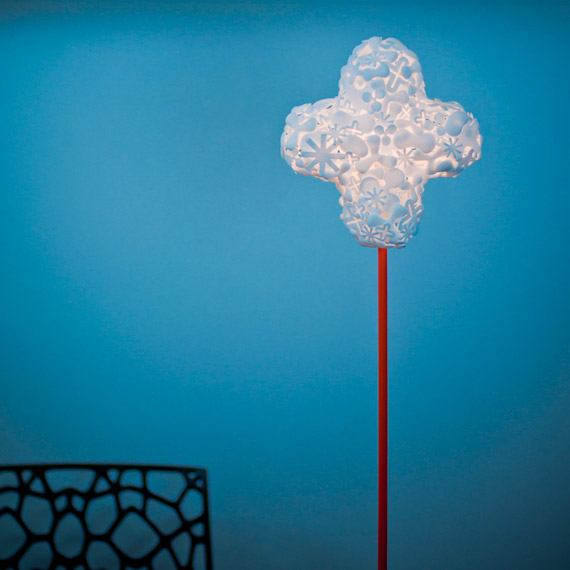 The Cross light is now for sale from €457 (incl. 19% VAT) and can be purchased from FOC distributors and retailers or in the FOC online store