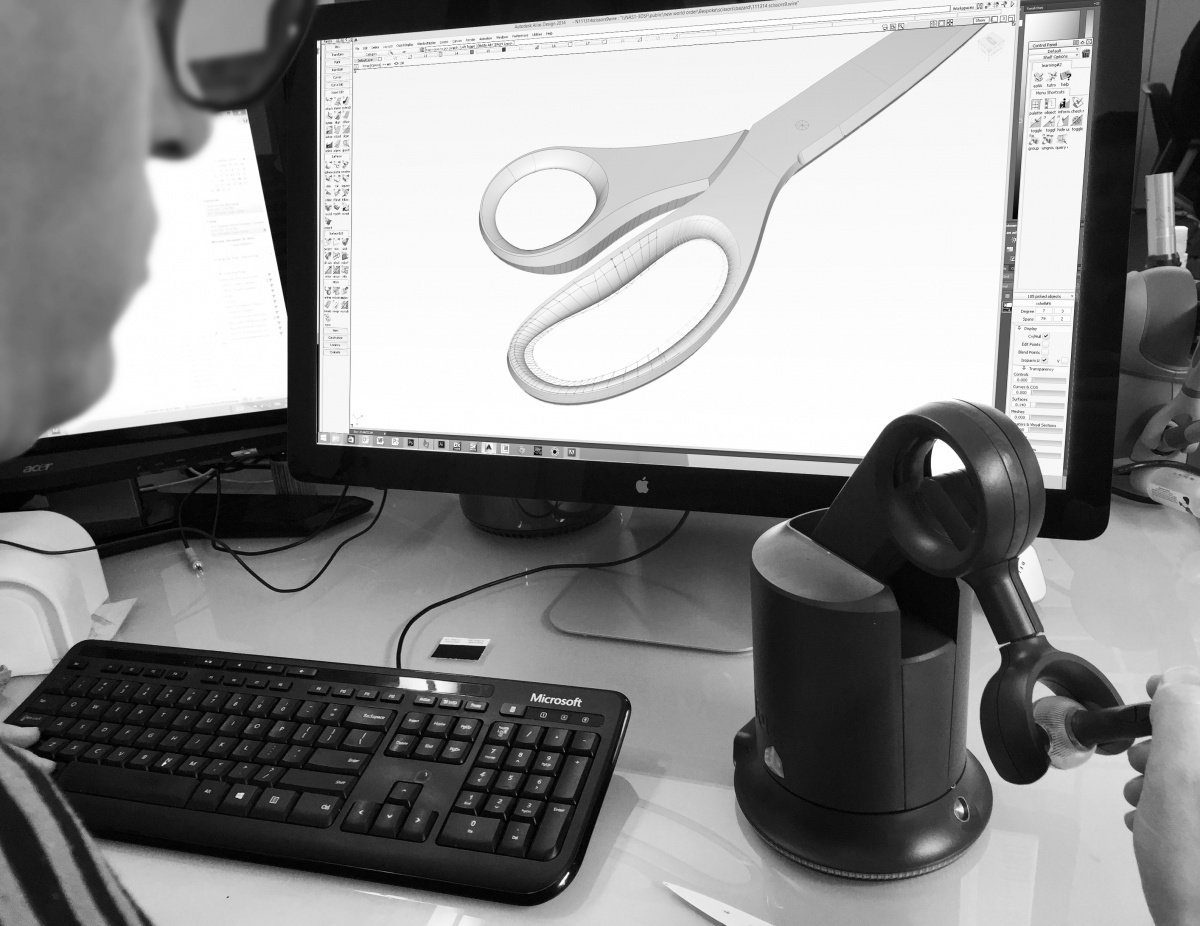 The ribbon cutting for last week's reopening of the Cooper Hewitt, Smithsonian Design Museum, was special on multiple levels. Not only was the Cooper Hewitt reopened after 3 years of renovations, but the ribbon-cutting ceremony featured a tribute to design and design-thinking in the form of 3D printed scissors. Embellished with a contemporary, faceted pattern, this pair of larger-than-life scissors was 3D-scanned, -modeled and -printed by the 3DS team to add a modern twist to the longstanding tradition of the ceremony. More importantly, Cooper Hewitt and 3DS felt that without infusing an element of designers and a representation of the design process into the ceremony, the story of the Cooper Hewitt would be missing a meaningful piece.
And so we undertook to create the 3D printed scissors as polishing touch before the doors reopened. 3DS designers began by picking up the digital thread through 3D scanning with a Sense 3D scanner. Using the scan as the guide to create a "blank canvas" base shape, the designers cut away at the scissors to create an exciting visual element mimicking an algorithmic model. Before the CAD model was deemed complete, the scissors were given a slight inward bend to ensure a tight closed fit. In terms of function, this step was crucial in giving the scissors' edges constant contact to effectively cut.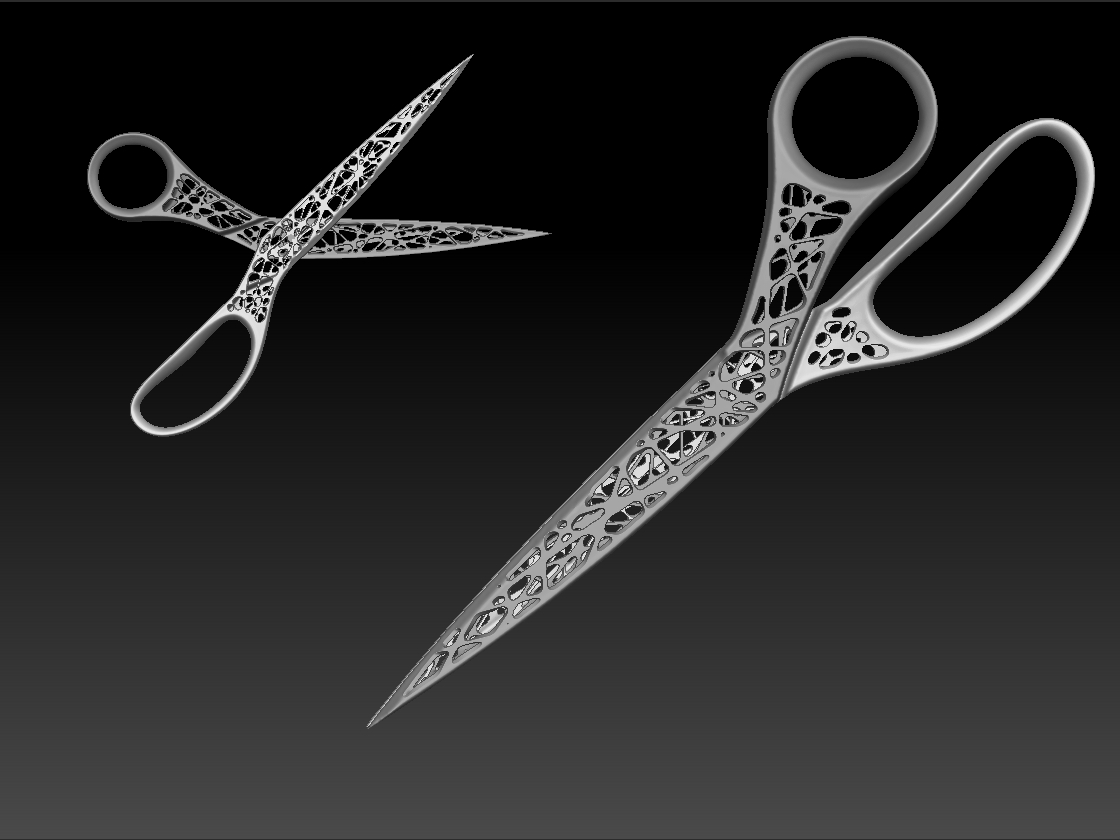 The file was then sent to the 3DS print facility in Seattle, Washington, where they were printed on a ProJet 6000 SLA Printer, like the one on display in the Cooper Hewitt Process Lab. This printer operates using a photopolymer resin that is cured with lasers. Once the print was complete, the 3DS team had a base piece for metal plating. After being sanded down and cleaned of dirt and debris, a thick layer of nickel was applied to the print using an electro-plating process. Once they had been polished to a mirror finish, all that was left was sharpening and connecting the two halves.
The scissors dazzled those present and the 3DS team was thrilled to contribute flair, beauty and intrigue to the ceremony. In fact, the scissors were such a hit that discussions are underway to determine if the scissors should now become part of Cooper Hewitt's collection.